"STUDIO 60": FAKTEN - INHALT - CAST - EPISODEN - MERCHANDISE
Studio 60 on the Sunset Strip lief für eine Saison auf NBC. Von den Kritikern hoch gelobt konnte die Serie leider kein großes Publikum begeistern und wurde nach 22 Folgen eingestellt. Die Serie wurde erfunden und produziert von "West Wing" Mastermind Aaron Sorkin.
TITEL:

Studio 60 On The Sunset Strip

GENRE:

Dramedy

LÄNGE:

je 60 Minuten (inkl. Werbung)

FOLGEN:

Eine Staffel mit 22 Episoden

START:

16.09.2006

SENDER USA:

NBC

PRODUZENTEN:

Aaron Sorkin, Thomas Schlamme

AUTOREN:

Aaron Sorkin

REGIE:

Timothy Busfield

HAUPTDARSTELLER:

Matthew Perry, Bradley Whitford, Amanda Peet,
Sarah Paulson
Matthew Perry spielt Matt Albie, den Autoren der amerikanischen Comedy Show "Studio 60 on the Sunset Strip". Gemeinsam mit Kollegen Matt's soll er die Show wieder auf Vordermann bringen.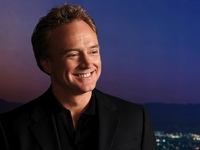 Danny Tripp ist Matt's Kollege gespielt von Bradly Whitford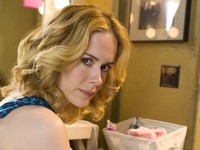 Harriet Hayes ist der Star der Show gespielt von Sarah Paulson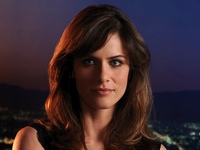 Jordan McDeere ist die Produzentin der Show gespielt von Amanda Peet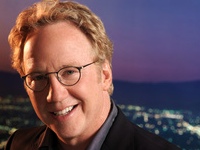 Cal Shanley ist der Regisseur von Studio 60 gespielt von Timothy Busfield
Season 1:
001 1-01 18.09.2006 Pilot
002 1-02 25.09.2006 The Cold Open
003 1-03 02.10.2006 The Focus Group
004 1-04 09.10.2006 The West Coast Delay
005 1-05 16.10.2006 The Long Lead Story
006 1-06 23.10.2006 The Wrap Party
007 1-07 06.11.2006 Nevada Day (1)
008 1-08 13.11.2006 Nevada Day (2)
009 1-09 20.11.2006 The Option Period
010 1-10 27.11.2006 B-12
011 1-11 04.12.2006 The Christmas Show
012 1-12 22.01.2007 Monday
013 1-13 29.01.2007 The Harriet Dinner (1)
014 1-14 05.02.2007 The Harriet Dinner (2)
015 1-15 12.02.2007 The Friday Night Slaughter
016 1-16 19.02.2007 4 a.m. Miracle
017 1-17 24.05.2007 The Disaster Show
018 1-18 31.05.2007 Breaking News
019 1-19 07.06.2007 K & R (1)
020 1-20 14.06.2007 K & R (2)
021 1-21 21.06.2007 K & R (3)
022 1-22 28.06.2007 What Kind Of Day Has It Been

Dirt - Season 1 - UK Import - DVD bei amazon.de